Dackson Buleya is a maize and groundnut farmer from Traditional Authority Chadza in Lilongwe. All his life, farming has been the only source of school fees for his children, food and all other necessities.
According to him, however, things are not as they used to be. Farming is no longer a profitable business as before; climate change and cost of production are some of the setbacks in his farming business.
"We used to harvest more; markets were also too many for our yield but all the glory is gone. This I believe is because nowadays we do not receive enough rains, the land is not producing enough due to declining of soil fertility and inputs are too expensive now," Buleya said.
Another farmer, Emily Maluwaya who comes from the same area with Dackson, blames failure by the country to go full throttle into mechanized farming and advanced use of scientific ways of farming.
"You can't produce like China and other advanced countries if all you know are the very old styles of farming. Our friends are excessively far from us and there is need to change and adapt to the new ways of farming," Maluwaya said.
The good news now is that Dackson, Emily and fellow farmers from his area are about to face a new chapter which he believes will turn their lives for the better. The coming in of Centre for Agricultural Transformation (CAT), an organization helping smallholder farmers to diversify their livelihoods, has given hope to Dackson and alot of farmers.
Through CAT, the farmers are able to receive hands-on experience on technologies that have huge potential to rescue farmers from the jaws of poverty.
The organisation is managing a smart farm at the Lilongwe University of Agriculture and Natural Resources (LUANAR). At this farm, CAT is showcasing high crop yielding technologies.
CAT's Executive Director, Macleod Nkhoma said the organization's goal is to see farmers parting ways with poverty through agriculture commercialization and diversification.
"If you want farmers to diversify, you need to show them the technologies. Talking in abstract would yield nothing. One of our objectives is that farmers in Malawi should adopt new technologies to improve their productivity, and this is the reason we are giving farmers these literacy skills," Nkhoma said'
He added: "Pillar number 1 of Malawi 2063 talks about agriculture hence when you want farmers to diversify, you need to show them the technologies as we are doing here. The idea is that farmers should handy information on farming technologies and alternative crops."
Dr. Candida Nankhumwa, Vice President for the Foundation for a Smoke-Free World is of the view that helping farmers to adopt high crop yielding technologies and alternative cash crops would help the country to find a smart exiting strategy from over reliance on tobacco as the main foreign exchange earner considering the global campaign against smoking.
"It is crucial that as a country we explore the potentials of other crops that could take over from tobacco. We need to encourage farmers to plant bananas, soya beans and other crops rather than fixing their eyes on tobacco alone," Nankhumwa said.
"The idea why we are bringing farmers here is to make them understand that some of the crops they think cannot do better in their areas could actually do well so long as they follow new technologies. For instance, many people believe that bananas can only do well in Thyolo and Mulanje, but what we are telling farmers is that with tissue-culture bananas they can grow anywhere else."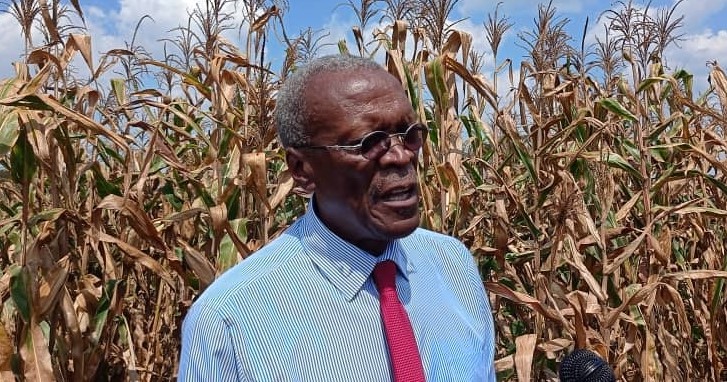 Njolomole: I am impressed with what CAT is doing
Farmers Union of Malawi (FUM) President Flighton Njolomole said government needs to invest in mechanical farming. He says this will help the country to attain middle-income status by 2030 as envisioned by Malawi 2063.
Speaking to YFM, after vising CAT's smart farm, the Njolomole said he is impressed with what CAT is doing in encouraging farmers to venture into commercialized agriculture which he says could help to reduce poverty in the country.
He has since asked government to borrow a leaf from CAT and work on how the country could achieve farm mechanization.
"We are used to bending our backs with small hoe from morning till late, Time for that kind of farming should actually be forgotten. We want government to invest in mechanical farming if the country whose economy is agro based is to grow," Njolomole said.
CAT is implementing a five-year project aimed at transforming Malawi's Agricultural Systems and people's livelihood with funds from Agricultural Transformation Initiative (ATI) through Foundation For Smoke Free World.