Situated in Dowa's northeastern region and established in 1926, Kongwe Forest Reserve which sprawls across 1,813 hectares, stands as one of Malawi's protected areas.
However, nearly a century later, the forest reserve stands as a glaring testament to the detrimental impact of deforestation on the communities surrounding this once thriving, protected ecosystem, as observed by Group Village Headman (GVH) Topaizi II.
GVH Topaizi II, who is from Traditional Authority Msakambewa in Dowa District, unveils a distressing trend engulfing the once lush forest reserve.
The traditional leader acknowledges numerous conservation obstacles facing this natural woodland, including alleged involvement of certain officials from Dowa District Forest Office. According to the GVH, the officials are actively abetting the illegal felling of trees in the forest reserve in exchange for financial gains.
Laments the GVH: "Despite that the Forestry Office here in Dowa is working to protect Kongwe Forest Reserve, there are some forest guards who are on the forefront aiding deforestation including dealing in charcoal production and timber business."
Senior Group Topaizi concurs with the village head, emphasizing the alarming rate of deforestation plaguing the forest reserve despite various attempts to curb the malpractice. Senior Group Topaizi recounts a syndicate involving some forest guards and illicit charcoal and timber dealers orchestrating this unlawful trade.
To effectively combat this issue, the traditional leader urgently suggests transferring all guards currently overseeing the forest.
"I would like to plead with authorities to transfer all forestry officers here in Dowa, maybe this can help to arrest the problem at hand," says Topaizi.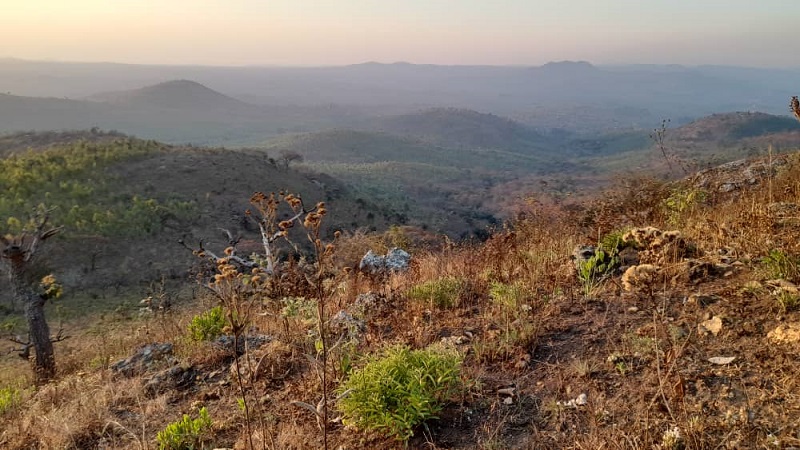 The sorry state of Kongwe Forest Reserve
To substantiate the claims against the forest officers, we embarked on a month-long investigation with support from the European Union (EU). We interviewed a charcoal dealer, anonymized as Diverious, who confessed to bribing forest officials to transport charcoal.
Diverious recounts an incident where forest guards confiscated his mobile phone after he failed to pay the officers K2, 000 when found with a bag of charcoal. He says he was told that his handset would only be returned upon producing the demanded cash.
"I have been bribing these forest guards for a long, especially whenever I am caught dealing in charcoal business. Just a few weeks ago, one of the officers took my phone because I had no money, we agreed that I would give him the cash once I sell the charcoal," recounts Diverious.
We presented the allegations made by the two chiefs and Diverious to Dowa District Forestry Officer, Bakaya Mtsitsi. While acknowledging the ongoing plunder of the forest, Mtsitsi denies having knowledge of the allegations.
He says patrols in the forest are conducted, albeit irregularly, due to resource limitations.
Mtsitsi adds: "As Forestry Office we don't know that some filed officers are getting money from charcoal dealers, I don't know anything about that, if at all this is happening, it is happening behind my back.'
Moses Mkandawire, Chairperson of the National Anti-Corruption Alliance (NACA), says there is need for united efforts in the fight against corruption.
Mkandawire understands that corruption is deeply entrenched across various sectors, both public and private, and the situation in Dowa should serve as a compelling example necessitating immediate action.
"It requires all of us from different sectors to work together and be a police officer of each other, all what we need to do is to make sure that all assets of government are protected wherever they may be for the sake of future generation," says Mkandawire.
Professor Lusayo Mwabumba, an environmentalist based at Mzuzu University, concurs with Mkandawire, while pointing out the increasing cases of such misconduct among officers guarding public forests nationwide.
Professor Mwabumba says it is very important to bring wrongdoers to justice. He says both authorities and citizens must act decisively, given the serious threat this trend poses to the country's forest reserves.
He says: "Everybody should take it us our own responsibility to ensure that our own environment is protected, because once that environment is damaged is going affect the livelihood of all of us. Secondly, I think we must act decisively on the traders who are facilitating this process."
According to Global Forest Watch, Malawi lost 566 hectares of humid primary forest from 2002 to 2022, constituting 0.26% of its total tree cover loss during that period.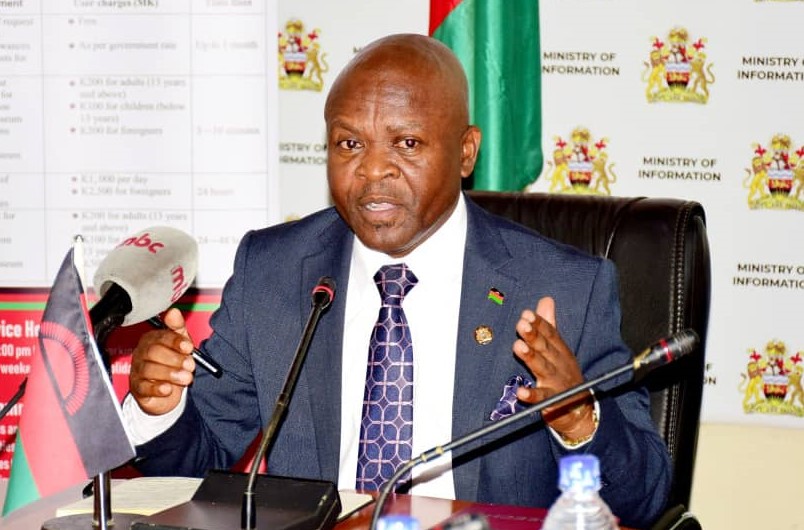 Usi: They are betraying us.
While acknowledging corruption within his ranks, Michael Usi, Natural Resources and Climate Change minister, says such officers should be dismissed.
Usi says that some officers have already been arrested and prosecuted for engaging in malpractice while on duty.
"I do have people in the Ministry that are not helping government to protect our forests, as a matter of fact they are the ones coordinating, this a fact, it's not something that is coming of the air, it has evidence," Usi says.
"The only way to sanitise the ministry is to have these individuals dismissed because they are actually doing what they are not supposed to be doing, they are betraying the trust."
The 2010 Malawi State of Environment and Outlook Report highlights the challenges in enforcing environmental protection regulations due to widespread corruption at all societal levels.
Additionally, a position paper prepared for the Coordination Union for Rehabilitation of the Environment (CURE) on the Status of Forests and Tree Management in Malawi indicates that corrupt practices among certain Department of Forestry staff contribute to illegal off take of timber in plantations and forest reserves.
The report exposes how corruption facilitates illegal timber trade, allocation of logging plots, production and trafficking of charcoal, and similar activities in public forests.
In 2020, Malawi enacted the Forestry Amendment Act in order to, among other purposes, control trafficking in wood and other forestry produce including exportation and importation.
Despite the country ratifying the long-awaited law which has extreme offences and penalties aiming at containing deforestation, the rate at which trees are being felled in the protected forest reserve is appalling.
If this distressing trend remains unaddressed, the Malawi government's commitment to restoring 4.5 million hectares of forest and land by 2030 is at risk of becoming a mere rhetorical dream, as outlined in the World Bank's 2019 Malaŵi Country Environmental Analysis.
Corruption undermines the effectiveness of formal mechanisms governing the sector and protecting forest resources. Moreover, it diminishes the capacity to generate revenue through official channels. The case of Kongwe Forest Reserve in Dowa serves as a stark illustration of these issues.
The article was developed with the support of the European Union.