Zomba District Council has commended the USAID-funded Titukulane Project for immensely enhancing livestock ownership among rural households.
Zomba District animal health and livestock development officer, Collins Chioko made the remarks in the area of Traditional Authority Mwambo during the closure of the community-based livestock markets initiative which has provided cash transfers to over 30 000 vulnerable households in Zomba district to buy either goats or chickens.
Chioko said since the inception of the initiative, there has been a significant increase in the number of livestock owned by rural households.
"Those people who had no goats or chickens in the past have been able to get them through the project. Some have already started benefitting from these livestock by getting manure for their crops," Chioko said.
Evance Namakoka of Komiha Village, who received a cash transfer and bought five goats each valued at K45 000, said the living standards of his seven-member family will be transformed.
"My expectation is that when the goats start reproducing, I will sale some and use part of the money to pay school fees of my children as well as for our livelihoods. I will also use manure from these goats to apply them in our fields," Namakoka said.
Another beneficiary, Catherine Nsapato of Mkweche Village, said her family has already started reaping the benefits from the project.
"Through the training I got from Titukulane Project, I planted my own soybeans so the five goats I have bought today will help a lot because I will be producing manure for my crops," Nsapato said.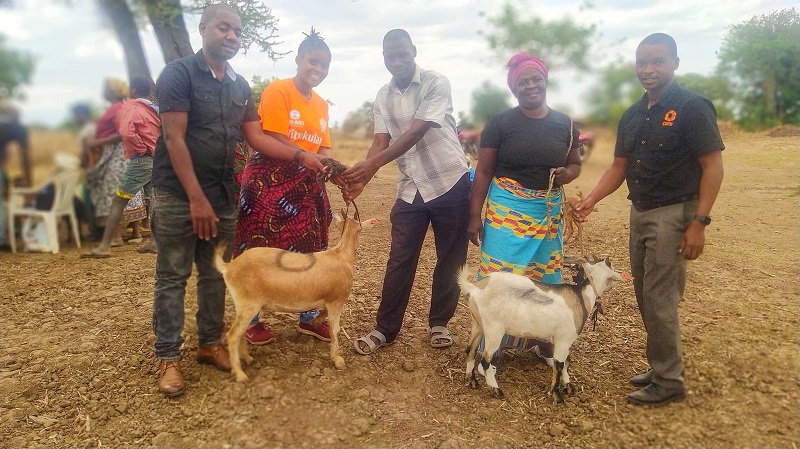 Titukulane Project livestock specialist, Frank Matchado said the community-based markets initiative has been a great success by economically empowering the communities.
"The market-based approach has boosted circulation of funds within the communities. Farmers who used to face a challenge of lack of markets have been selling their livestock and buy things that can improve their livelihoods," Matchado said.
He added that the project has also reduced livestock mortality.
"We have so far recorded two percent goat mortality rate in goats and about six percent mortality rate in chickens which is within the allowable range unlike those who use livestock suppliers," Matchado said.
Titukulane, a five-year project being implemented by CARE together with partners, aims to achieve sustainable, equitable, and resilient food and nutrition security for ultra-poor and chronically vulnerable households in Zomba and Mangochi districts.