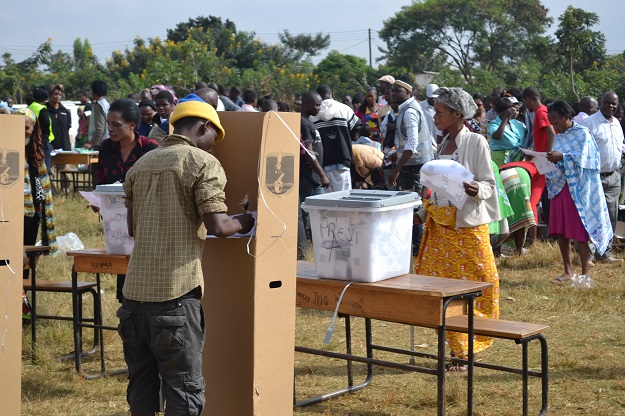 By Julius Caleone Mbewe
Opposition Democratic Progressive Party (DPP) has proposed that voting in the country be mandatory as one way of avoiding voter apathy.
According to DPP Central Region Vice President Uladi Musa, a good number of people have been registering since multiparty democracy but most of them do not turnout to vote.
In an interview, Musa said it worrying that the country has been having elected leaders who are voted with minority votes as majority Malawians do not cast their ballot.
"If you analyse the number of the people who registered and voted in the first multiparty election held in 1994 in Malawi you will see that over one million people did not vote in the election yet they registered and this has been the trend till to date". Musa said
Reacting to the proposal, a political expert Happy Kayuni has expressed a different opinion saying voter apathy has been experienced across many democratic countries but it is always difficult to force people to vote in any situation.
"In fact we can say in Malawi we are comparatively better off, in some other counties it is even worse, in democracies it is not good to force people to vote for a particular candidate". Highlights Kayuni
"When people are not participating in the voting process it does not necessarily mean that they don't follow the politics in that particular country. There are a number of factors that can influence an apathy and some may include poor management of state affairs by former government's, unconvincing manifestos from those contesting among others." added Kayuni.